Dr. Matthew A. Turner in Blue Springs, MO, can provide sleep apnea treatment with an intraoral appliance to help you breathe properly during sleep. Obstructive sleep apnea is a condition in which breathing is repeatedly interrupted due to an obstruction of the airway. Those suffering from sleep apnea often wake hundreds of time through the night. The awakenings are so brief that sufferers usually do not remember them. If you find yourself feeling tired throughout the day in spite of having what you think was a good night's sleep, or if a partner complains that you snore frequently, we encourage you to schedule a consultation with Dr. Turner. His treatments can help you to not only sleep better, but also reduce your risk of developing serious health conditions.
Types of Sleep Apnea
There are two types of sleep apnea: obstructive and central. Obstructive sleep apnea (OSA) is a result of soft tissues of the throat blocking the airways during sleep. Central sleep apnea (CSA) occurs when the brain fails to properly regulate breathing during sleep. CSA is the more serious form of the condition, and requires the attention of a specialist.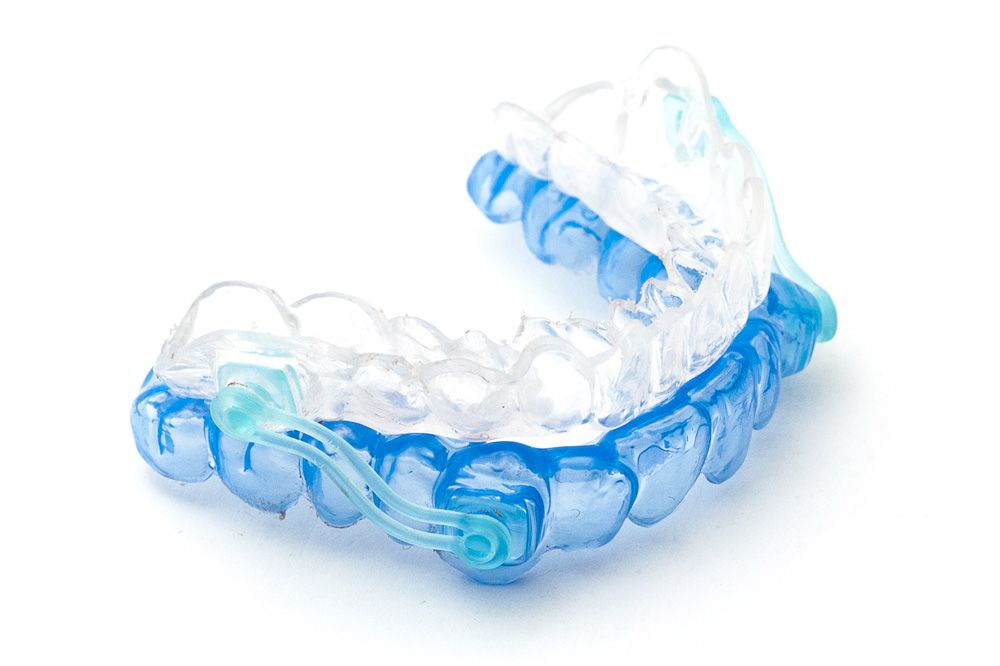 Risk Factors for Sleep Apnea
Patients can develop sleep apnea for a variety of reasons:
Obesity: Being overweight can significantly increase the risk of developing of sleep apnea, due to additional pressure on the airways.
Gender: Men are statistically more likely to develop sleep apnea.
Age: The majority of those suffering from sleep apnea are over the age of 40.
Large neck: If the circumference of your neck is larger than average, you are more likely to develop sleep disorders.
Nasal or sinus issues: Allergies and sinus issues can cause chronic blockage of the airways. Additionally, patients who have a deviated septum are more likely to have problems.
Enlarged tongue or tonsils: If any tissues in the oral cavity or throat are enlarged, they can obstruct the airway.
Genetics: If you have a family history of sleep apnea, you are more apt to experience sleep issues.
Symptoms of Obstructive Sleep Apnea
It is possible for sleep apnea to go unnoticed if you are unaware of the symptoms. The effects of sleep apnea can manifest in a variety of ways:
Headaches
Restless sleep
Sore throat upon waking
Dry mouth
Fatigue
Snoring
Mood changes
Forgetfulness
Daytime drowsiness
Gasping for air during sleep
If left untreated, sleep apnea can result in high blood pressure, heart disease, stroke, chronic headaches, and depression. Early treatment can prevent these issues.
Treatment Options
If Dr. Turner suspects you may have a sleep disorder, he will recommend that you undergo a sleep study with a specialist in the area. There are many methods of treatment that address obstructive sleep apnea, and Dr. Turner will help you determine which option is right for you. One of the most effective and conservative treatments offered at our dental practice is the use of a custom dental guard. This oral device fits comfortably over your upper and lower teeth and positions your lower jaw slightly forward. In doing so, the airways can remain open while you sleep.
If more conservative treatments are not successful, other options can be considered. Some common sleep apnea treatments may include a CPAP (Continuous Positive Airway Pressure) machine, positional therapy, or in severe cases, oral surgery.
Schedule a Consultation
If you think you or a family member is suffering from sleep apnea, schedule a visit with Dr. Turner to discover a treatment that will work for you. You can contact us online anytime, or call our office at (816) 229-1433.