Achieve Optimal Oral Health and Functionality with Full-Mouth Reconstruction
Matthew A. Turner D.D.S., P.C. can design a customized full-mouth reconstruction plan for residents of Kansas City, MO at our Blue Springs, office to restore form, function, and health to your smile. This customized set of procedures is developed into a comprehensive treatment plan to meet your individual goals and needs. Dr. Turner has extensive knowledge and experience in the procedures typically included in full-mouth reconstructions and will ensure you achieve optimal dental health and a beautiful smile.
Full-Mouth Reconstruction Goals
The primary goals of a full-mouth reconstruction are to restore your oral health and return the functionality of your bite. To help you look your best, Dr. Turner will also utilize beautiful, natural-looking restorative materials whenever possible. Each full-mouth reconstruction plan is personalized to meet your individual needs, so every treatment plan is a little different. During your consultation, you and Dr. Turner will design your unique treatment plan, which he will then carry out—typically in phases—at our office.
This customized set of procedures is developed into a comprehensive treatment plan to meet your individual goals and needs.
Full-Mouth Reconstruction Treatments
There are a variety of different restorative treatments you can include in your full-mouth reconstruction. The purpose of these procedures is to repair decay and damage, eliminate disease, and replace missing teeth as needed. This can involve complex procedures as well as simpler treatments such as scaling and root planing. While some patients may need just two or three treatments, others will need a larger combination of procedures to achieve their desired results. Dr. Turner will help you determine which particular combination of procedures is right for you. Your full-mouth reconstruction may include any of the following treatments.
Dental Bridges
A dental bridge can fill the gap left by one or more missing teeth in a row. Dr. Turner offers both traditional bridges and implant-supported bridges. A traditional bridge is held in place by two crowns that cap the teeth on either side of the gap. An implant-supported bridge is secured with dental implants. Dr. Turner will help you decide which option will provide you with the greatest benefits.
Dental Crowns
For teeth that have suffered more severe damage or are badly decayed, Dr. Turner can place a dental crown. A crown completely encloses the tooth to reinforce and strengthen the structure. While a variety of materials are available, porcelain crowns provide the greatest aesthetic benefits.
Tooth-Colored Fillings
If you have one or more teeth with minor cavities, Dr. Turner can fill them with composite resin. This tooth-colored material will repair the decayed tooth while providing it strength for proper function. The composite closely matches the shade of your tooth, making the filling virtually invisible.
Dental Implants
Dental implants are highly sought-after and recommended for replacing missing teeth. The implants are surgically embedded into the jaw by a skilled oral surgeon, replacing the tooth roots. After the implants fuse with the jawbone, Dr. Turner can attach a dental crown, bridge, or denture to the implants for full functionality with enhanced stability.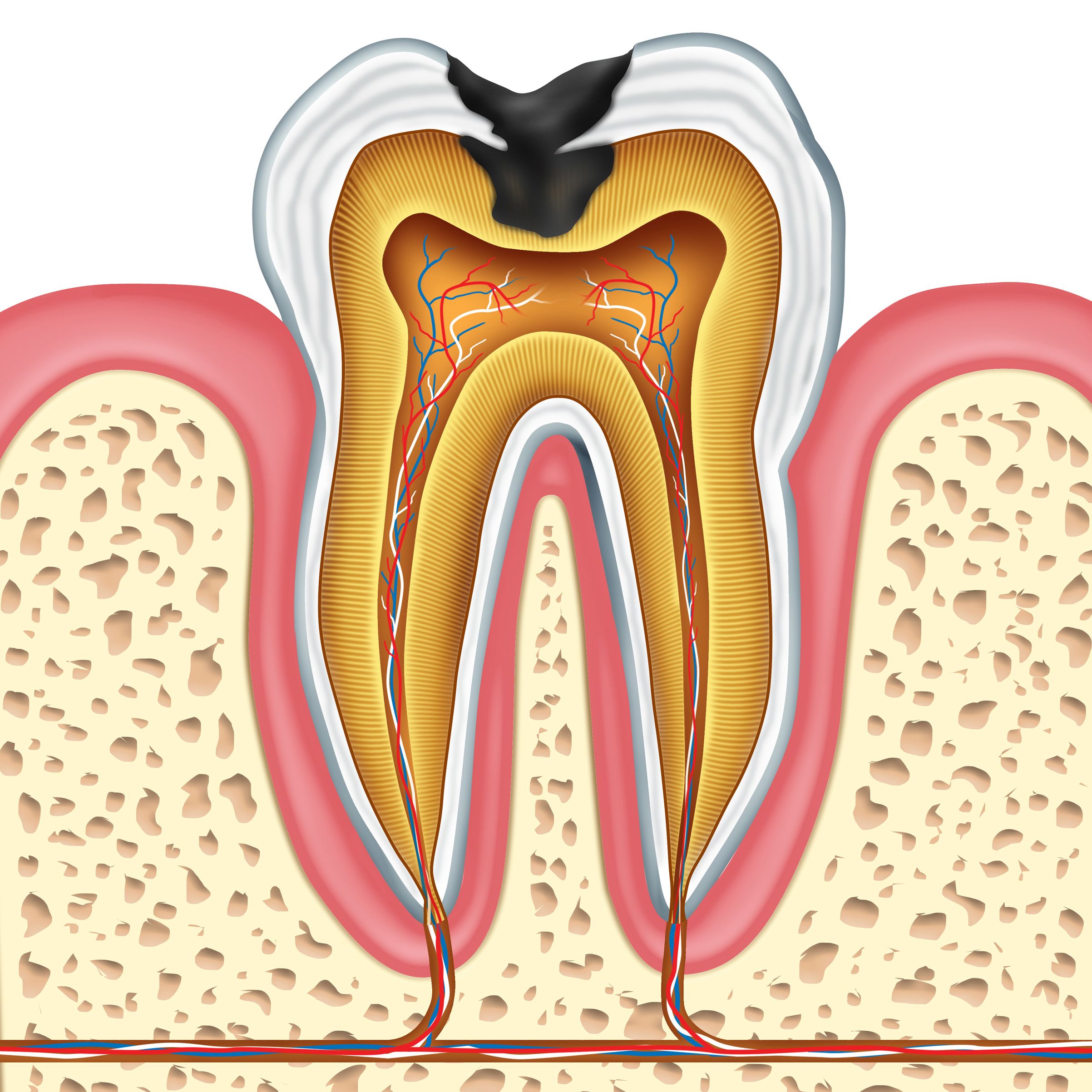 Root Canal Therapy
If damage or decay has led to an infected tooth, you may require root canal therapy. Despite its negative reputation, a root canal can be accomplished with minimum discomfort by using modern dentistry methods. Dr. Turner will carefully remove the infected pulp inside the tooth and replace it with a substitute material. He will then reinforce the tooth with a filling or crown.
Let Dr. Turner Develop Your Personal Treatment Plan
Many patients prefer the comprehensive aspect of full-mouth reconstruction, especially if they have been dealing with extensive dental issues for some time. Please contact our office to find out if you can benefit from full-mouth reconstruction.