Understanding Invisalign® Cost
If you are considering orthodontics to achieve a straighter smile, cost can play a significant role in your decision. Invisalign® is a popular alternative to traditional metal braces and typically costs over $3,000 for one year of treatment. The final Invisalign® cost can be determined by factors such as the severity of misalignment, additional treatments required, and if replacement aligners are needed. At our Blue Springs, MO-area practice, Dr. Matthew A. Turner offers CareCredit® financing options to help you afford Invisalign.
Many patients are surprised to discover that the cost of Invisalign® is comparable to the cost of most traditional braces.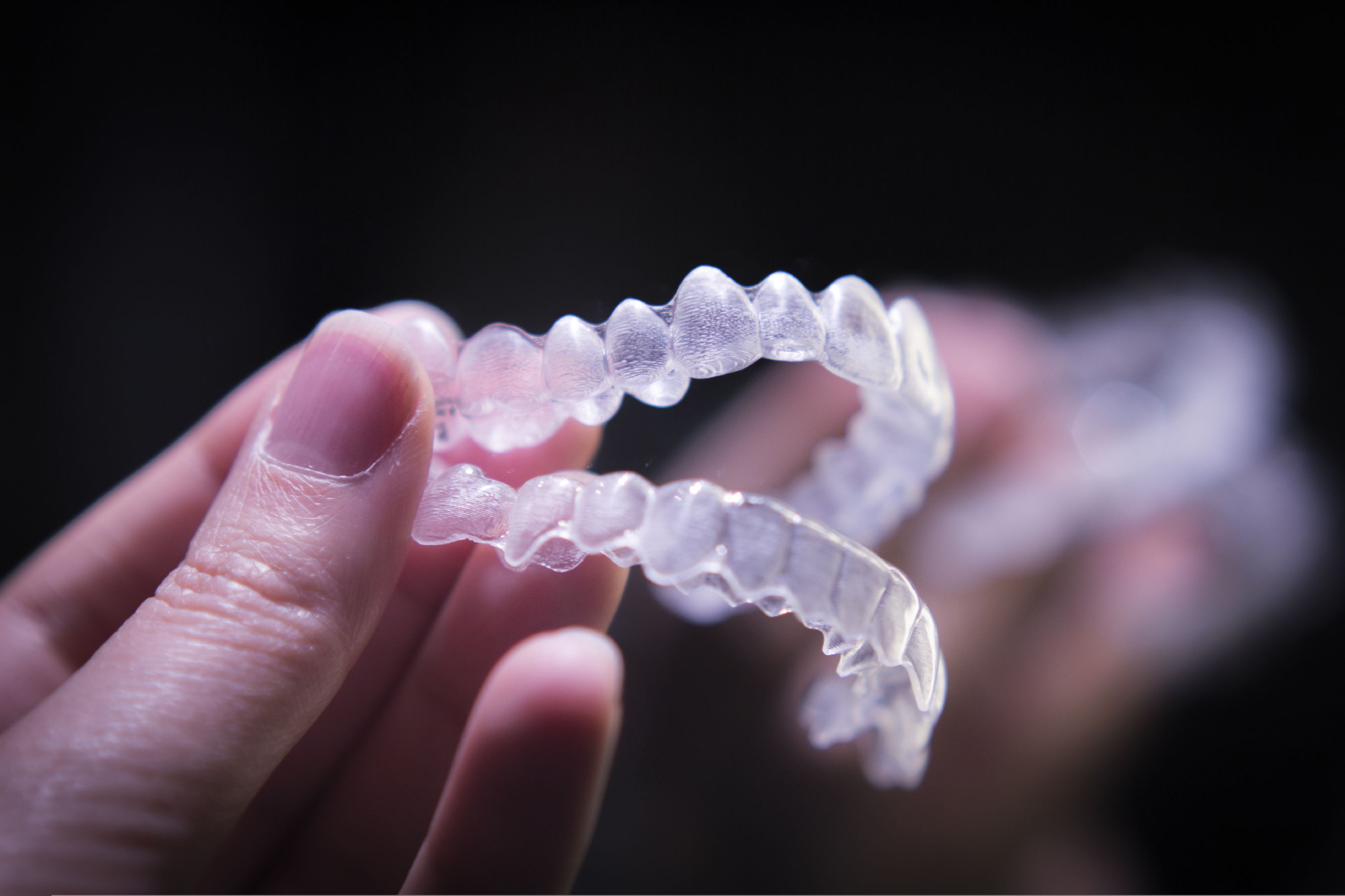 Invisalign Cost Factors
When pursuing Invisalign, there are a number of factors that can directly affect your total treatment cost. During an initial consultation at our office, Dr. Turner will consider:
The complexity of misalignment: No two patients are the same. For example, an individual with one or two overlapped teeth will complete treatment sooner than someone with severe rotation and an overbite. Therefore, the complexity of your orthodontic issues can have a direct impact on your Invisalign cost.
Preparatory treatments: Before undergoing Invisalign treatment, patients must be in good oral health. If serious issues are present, such as tooth decay or gum disease, these will need to be addressed first. Procedures such as fillings, dental crowns, extractions, or deep cleanings will increase the cost of your overall treatment. In addition, some patients may decide to whiten their teeth or undergo other cosmetic treatments in conjunction with orthodontics. These procedures will incur more cost.
Replacement aligners: Part of Invisalign treatment is keeping track of your aligner trays. Occasionally, one could become lost, misplaced, or damaged. Should this occur, you will require a replacement aligner to continue treatment. While some plans, such as Invisalign® Teen, may include complimentary replacements, others may require that you purchase your own.
Treatment timeline: While minor orthodontic issues may only require 12 months of treatment, more severe problems may take up to two years to correct. The longer you are in treatment, the more aligner trays are necessary. Therefore, the amount of time spent wearing Invisalign can directly influence the total cost.
Cost of Invisalign vs. Cost of Traditional Braces
Many patients are surprised to discover that the cost of Invisalign is comparable to the cost of traditional braces in most instances. Of course, this will be determined on a case-by-case basis. More complex Invisalign treatment plans typically cost more. We can help you determine the cost of your treatment during an office visit.
Flexible Financing Options
Dr. Turner believes that everyone should have access to high-quality dental care. That is why we offer a wide range of financing options at our practice. In addition to accepting most major credit cards, we also offer in-office financing through CareCredit®. This option allows patients to make small monthly payments until treatment is paid in full. In many cases, we can offer zero percent interest for the first several months. Our team of financial experts can help you determine a payment plan that will fit your needs and budget.
Contact Us about the Cost of Invisalign
Invisalign is an effective way to straighten your teeth discreetly and comfortably. Best of all, it may be more affordable than you think. To learn more about the cost of Invisalign, schedule a consultation at our Kansas City, MO-area practice. Contact us online or call our office at (816) 229-1433.